I've added a short video below so you can see the tablet in action. But please read on for further details and conclusions.
The Samsung Galaxy Tab sits in between the budget Tab E and premium Tab S2. There are both 7″ and 10.1″ versions of the Tab A, with and without 4G. In this article I'm looking at the 2016 10.1″ model, without 4G. This model comes with a full HD 10.1″ screen (1920 x 1200) screen and the latest version of Android (Marshmallow or Android 6.0). The previous version, which is still available confusingly, comes with a lower resolution 9.7″ (1024 x 768) screen and Android 5.0.
First impressions of the tablet are good, with decent build quality and a sharp, bright screen. The casing is plastic but doesn't feel cheap. Setup is quick and easy, and the tablet feels very responsive, with its octa-core processor. As with most tablets not made for Google, the tablet comes with its own email client and browser which I immediately switched for Gmail and Google Chrome respectively.
The tablet comes with only 16GB of storage built in (10.5GB available) so you'll need to factor in a microSD card. It's advisable to install some external storage before you start using the tablet in earnest, since it's more hassle having to move files around at a later date. The tablet supports up to 200GB microSD cards, but I went for a 64GB Sandisk Extreme which is fast with both small and large files, which is what you want for a tablet.
This latest version of Android also supports adoptable storage which means you can also extend the internal storage using this microSD card which is a great feature. Make sure you get a fast microSD card like the aforementioned one if you are going to do this. [Update: this feature seems to have been removed via the latest Samsung update.]
Performance
For a mid-range tablet, it's fast with very little lag performing everyday tasks. Loading up most applications and swiping between screens is quick and smooth. I don't tend to play games on tablets, but did install Colin McCrae Rally and that's running smoothly with only the occasional hiccup.
Running Geekbench 4 quantitively compares its performance against other tablets. Its single-core performance is decent but its multi-core performance is very impressive. Unfortunately most apps won't be able to take advantage of this, so the single-core result is probably a better indicator of overall performance.
Connectivity
The tablet has the latest dual band ac WiFi, Bluetooth 4.2 and even supports ANT+ to connect to your fitness gadgets, which is an unexpected bonus. I tested the ANT+ with my Garmin HR strap and the Strava app and it worked as it should, although I can't think how I'd ever use this feature on a tablet this size!
It also has GPS and GLONASS (the Russian satellites) built in, which you'll need to spend a lot more on a 4G enabled Apple tablet to get.
There is support for WiFi Direct which allows mirroring the tablet to a nearby compatible device directly. This worked well with my Roku 2 box and requires almost no setup – just select WiFi Direct in settings and tap the Roku device:
Samsung software and Kids Mode
The Samsung software builds on Android 6.0 and adds one feature you won't get until Android 7.0 (Nougat), which is split-screen mode. This isn't supported on all apps but is a genuinely useful feature on a good sized tablet like this. Hold the switcher icon in say Youtube, and you'll be able to choose another app that supports this function, for example, Chrome.
Kids Mode allows you to hand the tablet over to younger children and configure exactly how they can use it. Strangely it's not accessible from the lock screen, so they can't just pick up the tablet and enter the mode themselves. You'll need to unlock the tablet and click on the Kids Mode app. Once in the app, you can't exit or change the user without entering your pin.
You can setup up to 6 accounts and configure what apps are available, choose time limits and view various stats on their activity.
It's a useful feature, more for letting younger children on the tablet, rather than making it a tablet for children, like the Kindle Fire Kids Edition that my children share.
Camera
The tablet has an 8MP rear camera and a 2MP front camera and supports recording video up to Full HD (1920 x 1080 pixels) at 30fps. There is a handy LED flash which you don't always see on tablets, which also doubles as a torch.
I don't tend to use the camera on tablets for anything other than perhaps selling something on eBay, so have not done any exhaustive testing, but the quality of the pictures and videos are quite acceptable viewing back on the tablet.
Looking closely, photos have a slightly processed appearance:
And in video mode, there is some focus hunting but otherwise fairly good detail for a camera on a tablet: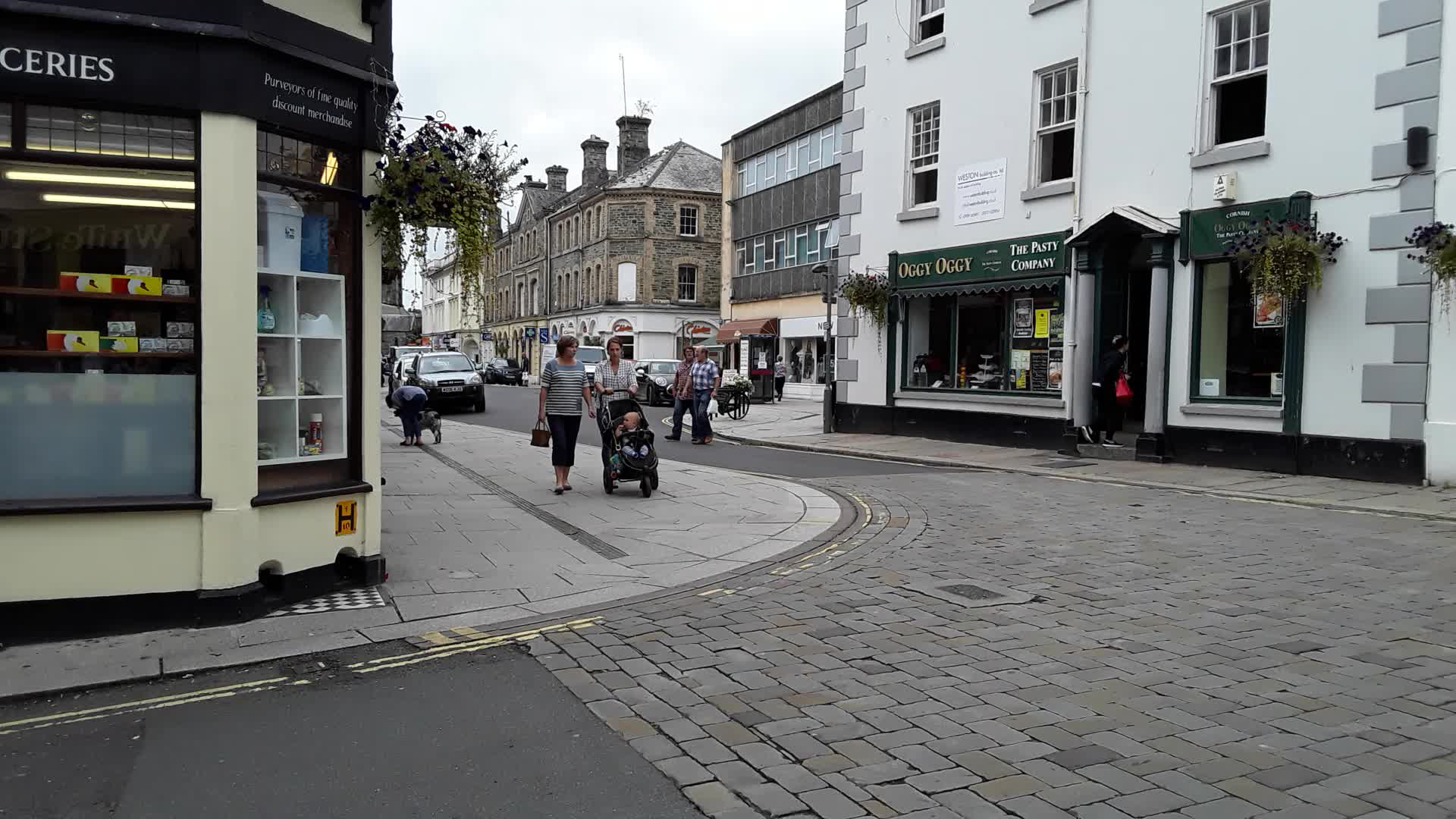 Conclusions
I've used this tablet for almost two months now, having used an iPad previously. Although I've picked out a few negative points in the article and below, for my own use I can hardly fault it. The screen is bright and sharp and its performance is superb, as is its battery life.
Having a microSD card slot is a real boon coming from an iPad. Travelling with the children I could easily load up the microSD card with films off my Plex server, just by drag and drop, and play them via the free VLC player.
And I could edit videos directly off my GoPro's card, just by pulling from the camera and inserting in the card slot.
Considering the cost of this tablet is around half the price of the latest iPad, it represents very good value and I wouldn't hesitate to recommend it.
Pros
Bright, good resolution screen
Expandable memory up to 200GB
Excellent battery life
Decent build quality
Full HD video recording
GPS (+ GLONASS) and ANT+
Kids mode convenient for handing over tablet to younger children
Cons
Only 16GB built-in storage (10.5GB available) – microSD recommended
Plastic casing
TFT screen (not IPS – although the 4G model has a PLS screen). Still good screen though
Switcher and Back icon don't light up
Kids mode limited and not particuarly intuitive to setup
No NFC
Photo and video quality average
---
If you have found this article useful please consider clicking on the link(s) below.  You pay the exact same price and it'll enable me to keep these articles coming!
Any questions, please ask away in the comments section below.